Cyber Security Weekly Podcast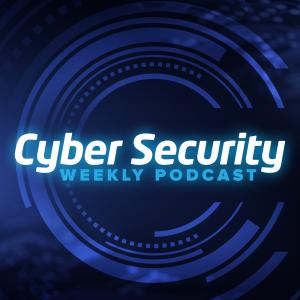 Episode 176 - Privileged Access Management (PAM) and analysis of the BeyondTrust Microsoft Vulnerabilities Report 2019
November 03, 2019
We dive into Privileged Access Management (PAM) and the Microsoft Vulnerabilities Report 2019 with Brian Chappell, Director of Product Management, BeyondTrust. Brian recently presented at Gartner in South Africa and GovWare, Singapore, titled, "Is Your Tuesday Patched Enough? An Analysis of Microsoft's Security Updates."
BeyondTrust Microsoft Vulnerabilities Report provides the latest insight into security vulnerabilities facing organisations today, as well as a five-year trends analysis to better equip organisations to increase their IT security posture and keep networks and systems safe.
The Microsoft Vulnerabilities Report 2019 analyses the data from security bulletins issued by Microsoft throughout 2018. On the second Tuesday of every month, commonly referred to as "Patch Tuesday," Microsoft releases fixes for any vulnerabilities affecting Microsoft products. This report compiles these releases into a year-long overview, providing a more holistic view of whether vulnerabilities are increasing, and how many Microsoft vulnerabilities could be mitigated if admin rights were secured across organisations.
As the 2019 Microsoft Vulnerabilities report is the sixth annual edition, it includes a trend comparison based on several years of data. This analysis provides a better understanding of how vulnerabilities are growing, and in which specific products. Microsoft vulnerabilities continued to rise in 2018, with a total of 700 vulnerabilities discovered.
And while there are 46 less Critical Vulnerabilities than in last year's report, the findings indicate that the removal of admin rights would mitigate a higher percentage of Critical Vulnerabilities this year.
Of the 189 Critical Vulnerabilities discovered, 154 (81%) could have been prevented if administrator rights had been secured.
To get a copy of the Microsoft Vulnerabilities Report 2019 click here
Recorded online on 22 October 2019.
Related Episodes:
---