Cyber Security Weekly Podcast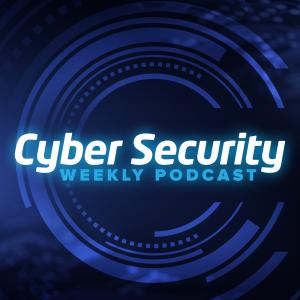 Episode 170 - RSA APJ Conference Podcast Series - Dr Magda Chelly on Cybersecurity, Career Transition & Women in Cyber
August 22, 2019
Interview with Dr. Magda Chelly, CEO of Responsible Cyber based in Singapore. We cover Magda's background and her transition from a technology career into cybersecurity and she is a strong advocate for attracting women into the cybersecurity industry. Magda founded Women of Security (WoSEC) and launched a WoSEC CTF For Girls Competition Day.
Earlier in the year, Magda contributed to the Australian Cyber Security Magazine with an article, "A CISO's journey to Security Transformation begins with 7 Considerations". Magda is a CISO On Demand. Magda' recent projects covered the roles of a Regional ISO Lead Implementer for a Fortune 500 (ISO 27001:2013) and an Information Security Officer role for a MAS (Monetary Authority of Singapore) regulated company covering Asia Pacific. Those projects gave her all the required expertise around regional and global regulatory landscapes, including privacy and cyber security legislation. It also provided the experience of building standards, policies, aligning with local, regional and international requirements and regulations, including PDPA, GDPR, Cyber Security Act of Singapore, etc.
Interview by Chris Cubbage, Executive Editor, MySecurity Media, recorded 17 July 2019, RSA APJ Conference, Singapore. MySecurity Media were media partners to the event.
---
Download Episode