Cyber Security Weekly Podcast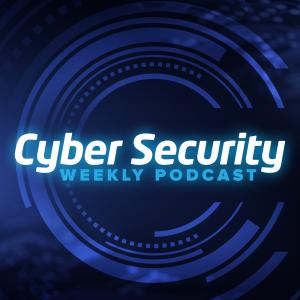 Episode 162 - CISO Series - Interview with Mathew Newfield, Unisys CISO
July 23, 2019
As our growing dependence on online identities extends to nearly every aspect of our lives, the risk of malicious theft and accidental breaches, companies are being held increasingly responsible to protect the security of the personal and company data they are entrusted with. But how are companies, and their Chief Information Security Officers (CISOs), responding to this expectation?
Interview with Mathew Newfield, Unisys CISO, during his visit to Australia and his CISO perspective on the new challenges and expectation on companies to protect data. Mathew discusses how a global company like Unisys is responding to increasing risks, consumer expectation and new data protection rules that include the General Data Protection Regulation (GDPR) and in Australia the Privacy Act.
Unisys reported US$2.83 billion revenue for 2018 and has almost 22,000 employees globally. , and is in the business of building high-performance, security-centric solutions for banks, government agencies (eg Defence, Immigration, citizen services) and commercial organisations (especially aviation and healthcare).
With 55 Fortune 500 companies amongst its 1200 clients globally, with 150 in Asia Pacific and 240 government agencies worldwide, Unisys manages 16 Data Centers (Unisys and Co-Location), 5 Security Operation Centers (SOCs), 15 Service Desks and 12 Command Centers.
The Unisys Security Index, released 10 July, shows that Australians are more concerned about data theft than the threat of war or terrorism. I've attached the media release for your review.
According to the Index:


57 per cent of Australians are seriously concerned about unauthorised access to their personal data


56 per cent are seriously concerned about bankcard fraud (up 4 per cent from 52 per cent in 2018)


54 per cent are seriously concerned about the risk of hacking or viruses.


The safety of personal information is the top ranked concern for Australians; making trust a key issue for organisations and agencies responsible for this data.
The index shows that the police are the most trusted when it comes to sharing personal information. According to the results, two out of three Australians (66 per cent) support police agencies sharing personal information with other law enforcement agencies in Australia (65 per cent) or overseas (66 per cent).
This compares with just 16 per cent of Australians who trust financial service providers to share personal financial information with other financial service providers to offer customers a single point of contact for multiple services.
The report also explores Australian's security concerns when attending large scale events and found that Australians are just as concerned about cyber threats (43%) as they are about physical threats (43%) when attending large-scale events. One in five have cancelled or considered changing their plans to attend a large-scale event, and there was extreme concern nationally around using public Wi-Fi at large scale events as it poses a threat of personal or credit card data being stolen.
Interview recorded 11 July, 2019, Sydney, courtesy of Unisys.