Cyber Security Weekly Podcast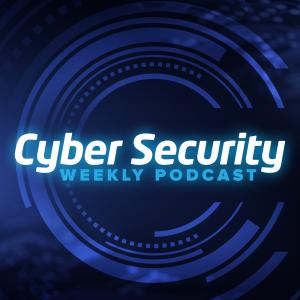 Episode 125 - The Future of Autonomous Mitigation – Titania's solution to 'alert fatigue' - #KLNext Series
November 22, 2018
Interview with Ian and Nicola Whiting, Titania, the CEO and CSO respectively, as well as Mr & Mrs. Ian is a former accredited penetration tester and an innovator in his field, having designed and brought to market the world's first automated Configuration Analysis tools. Independently verified as 100% accurate, these trusted Titania products help enterprise security professionals in more than 95 countries maintain the most secure networks around the world.
Nicola, an experienced Chief Operations & Strategy Officer with a strong history of working in Cyber Security / Information Security, has led Titania from an ambitious start-up to a multi-million pound, award-winning company – in less than a decade.
Nicola is also an advocate for Autism and Women in Cyber, where she provides government level advice on Diversity and is Worcestershire's Commissioner for the UK Cyber Science & Innovation Audit.
For more information visit www.titania.com
Recorded 30 October 2018 at Kaspersky Lab Next Conference, Barcelona, Spain. #KLNext. Apologies for the sound quality (echo).
MySecurity Media were participants in this year's Kaspersky Next conference courtesy of Kaspersky Lab.
---
Download Episode