Cyber Security Weekly Podcast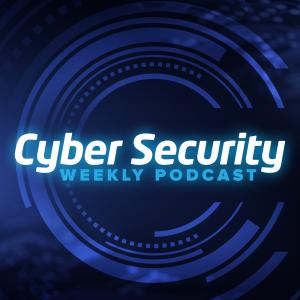 Episode 104 - A Cyber Murder Mystery? A unique approach to raising awareness by #WomeninCyber at Blue Phish
September 24, 2018
On a multi-faceted trip to Singapore, we took the opportunity to drop into JustCo and speak with Nina Bual and Shaily Shah of start-up, Blue Phish.
These two dynamic individuals and #WomeninCyber, co-founded Blue Phish to work predominantly in South East Asia, with reputable organisations to raise cyber maturity in an engaging and interactive manner. Blue Phish supports a number of organisations in reducing their cyber risk through awareness programs and also focuses on educational gaps to prepare children, parents and teachers for a digital future. Together, Nina and Shaily have trained thousands of children, teachers and parents as well as over 100 SMEs, including developed some unique awareness approaches, even a Murder Mystery. If you're new or even just interested in cyber security and cyber security awareness, you will enjoy this interview.
Recorded on September 11 at Just Co, Shenton Way, Singapore.
For more information visit https://bluephish.org/
Reference to Julie Inman-Grant is Australia's E-Safety Commissioner -  https://esafety.gov.au/
---
Download Episode