Dan Molloy Power Moves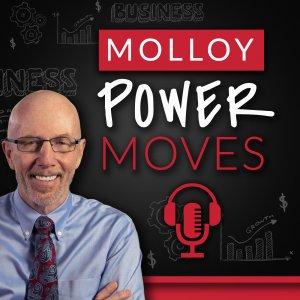 Latest Episodes

January 12, 2021
Dan Molloy welcomes guest Max Gardner, President and CEO of Tire Max, to discuss the transforming of a growing business.

November 02, 2020
Bob Kazmierczak is a long time friend and a leader in the auto industry. He runs the AAA - Club Alliance Approved Auto Repair program and other programs for AAA. At the same time, he's on a mission to

October 26, 2020
Every now and then we run across people who inspire us and make a huge impact wherever they go. I've known Danny Smith for nearly 4 years and admire his approach to living. I wanted to share him with you. Hopefully you learn something that will make yo...

October 12, 2020
Description: Make no doubt about it, despite having a 30 year career in what is clearly a male dominated industry (automotive tire and repair) Mary DellaValle, Editor of Tire Review Magazine is driven

October 02, 2020
Join Dan Molloy who was a member of TEAM USA Triathlon on 3 occasions as he interviews Mr. Joe Maloy who is also a triathlete and who set his sights on Olympic Glory. Joe was able to compete in the 20

September 22, 2020
Description:  Expert coach and business consultant, Barry Moniak, shares his thoughts and distinctions about how to work with fear to move forward in life. Most people allow fear to stop them from doing what they really want to do.

September 08, 2020
Dan talks with Joe Scacciaferro of Ferro Productions about how having a great team behind you can make you look good and is essential for success!  

August 31, 2020
A discussion about credit and payment plans with two experts; Jeff Tucker, Inventor of Tapps-Pay, and Josh Borgstrom, VP of Sales Automotive at Westcreek. Listen in on why it's so important to be dialed in if you run a business-to-consumer company. 

August 24, 2020
Today's Podcast is with Mr. Tim Yount, the Chief Development Officer for USA Triathlon. Tim is helping to guide this huge operation through the pandemic and to a new future. He's a very thoughtful man and I'm excited to learn what he's inventing for th...

August 19, 2020
A fascinating discussion with Manny Geno a businessman and ULTRA RUNNER. When was the last time you laced up your running shoes to begin a 120 mile race through the mountains of Georgia. That's Manny's idea of a weekend race. He's a very interesting man.