Modern Career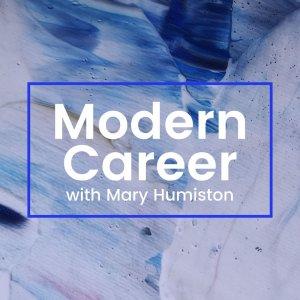 Episode 42: How Your Brain Health Can Affect Your Wellbeing and Career with Dr. Judi Kosterman 
February 15, 2023
In this episode, Mary connects with Dr. Judi Kosterman, Co-Founder of the Brain Health Leadership Foundation whose mission is to promote science education and treatment leveraging breakthrough innovations in brain health and wellness. Mary and Judi discuss how brain health is a critical piece of our overall health and underlies our ability to communicate, make decisions, problem solve and live a productive life. Because the brain controls so much of our daily function, it is said to be the single most valuable organ in the human body.  They explore how Judi navigated her own career path as well as how brain health can directly impact your life and your own career journey.
Throughout her career Dr. Kosterman contributed to significant education and policy change that has impacted mental health, substance use disorders and brain health across government, business and the medical world. Earlier in her career as a high school principal, she directly witnessed the problem of kids and drugs and the barrier to learning it created which catalyzed her commitment and determination to find solutions.  
Since then she has held leadership positions at the state and national levels with three executive positions in Washington, D.C. More recently, Dr. Kosterman co-founded the brain health leadership foundation to promote breakthroughs in brain health and overall Wellness. Dr. Kosterman received a BS in Education from Washington State University, an MS in Counseling Psychology from Whitworth College and a Doctor of Education from Seattle University.
The post Episode 42: How Your Brain Health Can Affect Your Wellbeing and Career with Dr. Judi Kosterman  appeared first on Modern Career.
---
Download Episode