Modern Career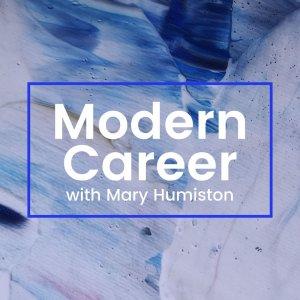 Episode 41: A Chief People Officer Perspective with Pat Wadors
October 26, 2022
In this episode, Mary connects with Pat Wadors, Chief People Officer of UKG.  Mary and Pat discuss how the challenges we all have can lead to new strengths, the importance of never letting people define you, and Pat's version of the Goldilocks principle as it relates to navigating your career and so much more.
Pat oversees the critical HR functions for UKG that bring the employee experience to life. Her personal mission is to ensure that all employees around the world are better people for having worked there.  Known for transformational and strategic HR leadership, Pat believes that organizations thrive when they have a blend of people with differing backgrounds and ways of thinking, and who feel they belong as a contributor to the company's success. 
As a multiple recipient of the National Diversity Council's Top 50 Most Powerful Women in Technology, Pat is a frequent speaker on human capital management, diversity, equity and inclusion, and has served on the board of several prominent technology companies. Prior to UKG, Pat served as Chief People Officer of Procore Technologies, and has held multiple leadership roles at ServiceNow, LinkedIn, Plantronics, Inc., and Yahoo!
The post Episode 41: A Chief People Officer Perspective with Pat Wadors appeared first on Modern Career.
---
Download Episode