Modern Career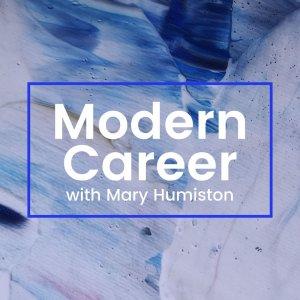 Episode 40: The Freelance Future with Jon Younger
September 15, 2022
In this episode, Mary connects with Jon Younger. Jon is the author of Forbes' #Freelancerevolution blog and is a prolific and well-respected writer about the freelance economy. Mary and Jon discuss the freelance future- how the freelance economy will impact the world of work and careers, the evolving landscape of work available to freelancers and why many new startups and platforms are tapping into this booming market and much more.
Jon's 2016 book Agile Talent written with Norm Smallwood was among the first to describe the impact of the freelance economy on careers and organizations. 
In 2018 Jon created the Agile Talent Collaborative as a space for collaborative research and best practice sharing in the freelance economy. In 2021 he led the Global Survey on Freelancing co-sponsored by the University of Toronto and 77 freelance platforms in 30 countries.  In 2022 he became an expert in residence at Open-Assembly.com.  
He was previously a partner with Dave Ulrich and Norm Smallwood of The RBL Group.  He sits on several freelance startup advisory boards, advises a number of large corporations, and is an occasional early stage investor. 
Resources mentioned in the episode: 
The post Episode 40: The Freelance Future with Jon Younger appeared first on Modern Career.
---
Download Episode