Modern Career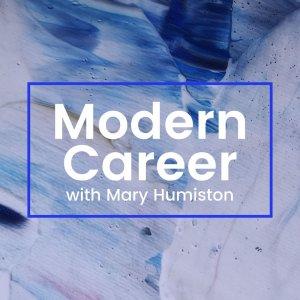 Episode 38: Wisdom at Work with Chip Conley
June 29, 2022
In this episode, Mary connects with Chip Conley. Chip is a New York Times best-selling author and hospitality executive who renewed himself in midlife by collaborating with the Millennial co-founders of Airbnb to create the world's largest global hospitality brand. Throughout the episode, Mary and Chip discuss Chips' experience as Airbnb's 'Modern Elder', the transformational cure to midlife malaise, how to be an effective and accepted leader regardless of your age and much more.
Chip joined the tiny tech start-up Airbnb nearly a decade ago after a successful career as a boutique hotel company founder and CEO. He was twice the age of the average Airbnb employee which earned him the title "Airbnb's Modern Elder," who was as curious as he was wise. As the internal mentor to the young Airbnb CEO Brian Chesky, Chip got to see the value of intergenerational collaboration in a company that has now grown to be the most valuable hospitality company in the world.
His bestselling book "Wisdom@Work: The Making of a Modern Elder" is a testament to rethinking the value of having 5 generations in the workplace and why more companies are doing their best to encourage their older workers to stay in the workplace longer. Chip founded a Modern Elder Academy that has more than 2,000 alum.
Chip is a recipient of hospitality's highest honor, the Pioneer Award, and was named the Most Innovative CEO in the San Francisco Bay Area by the San Francisco Business Times. Chip holds a BA and MBA from Stanford University, and an honorary doctorate in psychology from Saybrook University. He serves on the board of the Encore.org, and the advisory board for the Stanford Center for Longevity.
Resources mentioned in the episode: 
The post Episode 38: Wisdom at Work with Chip Conley appeared first on Modern Career.
---
Download Episode