Modern Career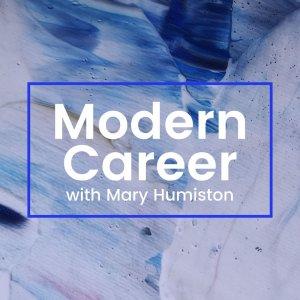 Episode 35: Move to the Edge, Declare it Center with Everett Harper 
March 30, 2022
In this episode, Mary connects with Everett Harper, a CEO, entrepreneur, strategist and author of the new book, Move to the Edge, Declare it Center, which offers a pragmatic take on solving complex problems and making decisions through uncertainty and offers leaders a new framework for success in an increasingly uncertain, and unpredictable world. Everett is currently the CEO and Co-Founder of Truss, a human-centered software development company, recently named as an Inc 5000 fastest-growing private company. He is a rare combination of a Black entrepreneur with Silicon Valley pedigree, a proven record for solving complex problems with social impact, and the foresight to build a company that's been remote-first since 2011, salary-transparent since 2017, anticipating the importance of hybrid work and diversity, equity and inclusion by a decade.   
Everett has a history of firsts, among them: first in his family to go to college and participated in the first NCAA National Championship for Duke University — in any sport. In his career, he's leveraged those firsts to help millions of others, from helping fix healthcare.gov at Truss to fighting poverty worldwide as a Board Member of CARE. 
Everett's distinctive voice and unique history makes him a sought-after speaker on DEI, leadership during uncertainty, remote/hybrid work, and social entrepreneurship. He has been featured at conferences such as Dent, Tugboat, TechStars and Velocity, podcasts like the Commonwealth Club and AfroTech, and writing for Forbes, Thrive Global, and TechCrunch. Move to the Edge, Declare it Center is his first book, to be published by Wiley in March 2022. 
Everett has worked for Bain & Co, has an MBA from Stanford, is a Duke Scholar from Duke University, with a BS in Biomedical & Electrical Engineering.
Everett grew up a small-town kid in New York's Hudson Valley. He currently lives in Oakland, CA, making limoncello when life hands him lemons.
Resources mentioned in the episode:
The post Episode 35: Move to the Edge, Declare it Center with Everett Harper  appeared first on Modern Career.
---
Download Episode