Modern Career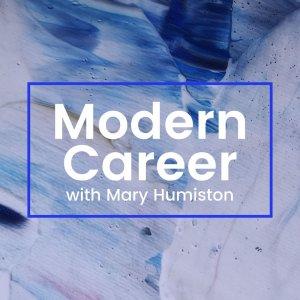 Episode 34: A Chief People Officer Perspective with InaMarie Johnson 
February 09, 2022
In our Chief People Officer Perspective series, Mary sits down with CPOs from around the world to uncover insider knowledge about navigating a modern career. The next guest in the series is InaMarie Johnson, former Chief People and Diversity Officer of Zendesk where she led the people strategy for the award winning customer service software company founded in Copenhagen and currently Headquartered in San Francisco.  InaMarie was also the CPO for Plantronics and UTi Worldwide and prior was an HR leader at Honeywell and Clorox. 
In this episode, Mary and InaMarie discuss the importance of making connections outside of both your company and industry, how to navigate your career well in our new context, why you need to focus on what you want and not what other people think you should want, why personal growth is everything and much more. 
InaMarie earned her BA in Social Sciences from The University of California at Berkeley and her MA in Organizational Development and Management from John F. Kennedy University. InaMarie is very active in her community.  She serves as an advisory board member for the Center for Equity, Gender, and Leadership at Haas School of Business, UC Berkeley, where she is also a guest faculty. She is an advisory board member for several non-profits and has also recently been appointed to the Board of Kelly Services, a leading management consulting firm for over 75 years connecting top talent with companies in need of skills for today and tomorrow. 
Resources mentioned in the episode:
The post Episode 34: A Chief People Officer Perspective with InaMarie Johnson  appeared first on Modern Career.
---
Download Episode