World News Brief Podcast by CGM Radio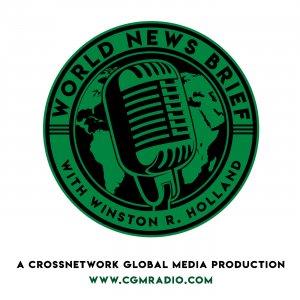 Interview with Bob Siegel, New CGM Radio Host – His Story + Censorship & George Floyd – WNB Ep. 7
May 29, 2020
 
World News Brief Episode 7
WNB is THRILLED to welcome San Diego Salem Radio Network host Bob Siegel to the show to discuss his brand new show right here on the CGM Radio Network. We discuss his story of conversion from atheist to Christian, his ministry and calling as a pastor and Christian apologist, and his radio experience from the past fifteen years.
More about the Bob Siegel Show
Subscribe to Bob's Show @ CGM Radio
Follow Bob on Facebook
Bob Siegel's Website (includes links to his books)
Subscribe to the World News Brief Podcast:
Subscribe on Apple Podcasts
Subscribe on Google Podcasts
Subscribe on Spotify
Subscribe on TuneIn
Subscribe on Pandora
Subscribe on Stitcher
Subscribe on Android
"Alexa, play the World News Brief Podcast"

Stay in Touch with Us
World News Brief on Twitter
World News Brief on Facebook
Email World News Brief
CGM Radio on Facebook
CGM Radio on Twitter
ALL of the Great Shows on the CGM Radio network
Faith – Reason – Culture
Big Tex Small Biz
The Price of Life
You Are Not a Cosmic Accident (yanaca)
NYT Antics
JP's Political Matrix
Articles and Links Mentioned on the Show
Executive Order on Preventing Online Censorship | The White House (White House)
Trump signs social media executive order (Video: White H ouse)
47 U.S. Code § 230 – Protection for private blocking and screening of offensive material (Cornell Law)
Brazil: Democracy at Risk Due to Actions of Supreme Court Against Freedom oF Speech (Critica Nactional)
US declares that Hong Kong is no longer...
---
Download Episode