MedTech Business Academy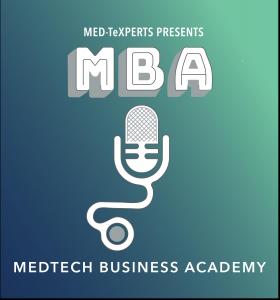 Ep. 2 The Days of Future Past Pt. 2
February 11, 2022
In this episode, the MedTexperts continue their conversation about the widescale changes that have happened. Everything you need to know to navigate the new "normal," here at the MedTechBusiness Academy.
Intro credits:
Song Tidal Wave.
Performed By Butcher Brown
Written by William Jeffery
Produced by Chris Dunn and Butcher Brown
Source: Concord Jazz
Outro Credits:
Song: New Person Same Old Mistakes
Performed by Kevin Parker
Produced by Kevin Parker
Source: Universal Music Australia Pty. Ltd.
---
Download Episode