Maximize Your Return on Life Podcast
Dan Bayston – Retiring From His Day Job, But Not Retiring
April 18, 2023
Shari talks with Dan Bayston, Independent Director, and longtime friend. They discuss Dan's career, what retirement looks like, Dan's involvement on private Board of Directors, being board chair of Sacred Heart School during the pandemic, and how Dan maximizes his return on life.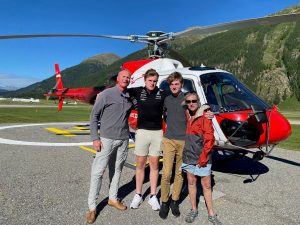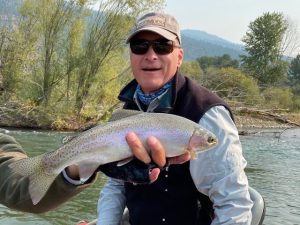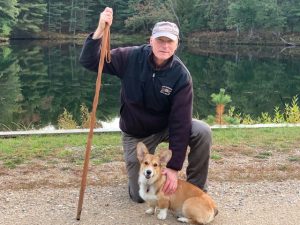 Daniel D. Bayston spent over 38 years as a corporate finance and business valuation professional assisting publicly traded and privately-held corporate clients and ERISA fiduciaries on a variety of shareholder and strategic financial issues. These assignments included merger and acquisition analyses, fairness opinions, shareholder liquidity analyses, employee stock ownership plan (ESOP) transactions, bankruptcy advisory, private equity and debt placements, venture capital projects, reviews of capital structure and dividend policy and corporate valuation matters. Mr. Bayston spent the first 25 years of his career with the financial services and investment banking firm of Duff & Phelps. In 2009 he joined several of his former Duff & Phelps partners to form Cognient Group, LLC and led its corporate financial advisory practice until his retirement in 2021. Mr. Bayston also served as Chief Executive Officer of Cognient Securities, LLC, a broker dealer affiliate which was sold in 2015.
Mr. Bayston has a BS in Finance from the University of Illinois and a MBA in Finance and Marketing from Northwestern University. He is a Chartered Financial Analyst (CFA) and is a member of the CFA Institute, the National Association of Corporate Directors, Private Directors Association (founding member), The Economic Club of Chicago, the ESOP Association, the National Center for Employee Ownership (NCEO), Employee-owned S-Corporations of America (ESCA) and the Family Firm Institute (FFI). He is a member of the Board of Directors of KLJ Engineering, Torch Technologies, Alterman Group, Inc., Terrazzo & Marble Supply Co. and Lachman Consultant Services, Inc., each a 100% ESOP-owned company. Previously, he has served on the board of directors of five other ESOP-owned companies.
Mr. Bayston has been involved in a number of civic and charitable organizations. He has served on the Dean's Business Council for the Gies College of Business at the University of Illinois and was on the Board of Trustees for the Sacred Heart Schools of Chicago (and served as Chair of the Board). He is also member and past President of the University Club of Chicago.
Connect with Dan: www.linkedin.com/in/daniel.bayston
Private Directors Association: https://www.privatedirectorsassociation.org/
Get your copy of Maximize Your Return on Life here.
To learn more about Shari Greco Reiches, visit https://sharigrecoreiches.com/
To learn more about Rappaport Reiches Capital Management, visit https://rrcapital.com/
To discover your core values, visit 
https://rrcapital.com/blogs-and-more/do-you-know-your-core-values
---
Download Episode