Master Your Coaching Biz Podcast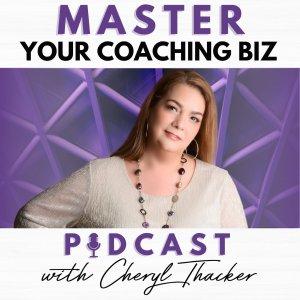 25:How to use photography to compliment your branding!
April 30, 2021
Rebecca Ryan, the founder of Serving Up Social, is a brand photographer and visual marketing partner. Rebecca is a former health coach and food blogger who first picked up a camera as a way to inspire others with her recipes and fell in love with the thrill of capturing that perfect image. Today, Rebecca helps savvy female entrepreneurs stay visible with confidence and ease by delivering a comprehensive package of visual marketing tools that goes beyond the delivery of just images. Rebecca is on a mission to empower women with the tools needed to strengthen their brand presence, demonstrate their expertise and create powerful connections. When Rebecca is not behind the lens, she is creating a culinary masterpiece with her 2 daughters or sipping some vino with her husband and beloved labradoodle.

FREE GIFT LINK: https://view.
---
Download Episode