Less Is Morgue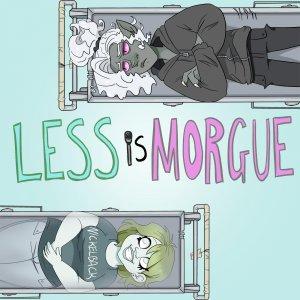 Kevin's Top Sevens Presents: The Lost LIM Episode
April 01, 2021
Famous horror YouTuber Kevin's Top Sevens covers the most terrifying thing you've never heard: The Lost Episode of Less Is Morgue. Riley and Evelyn really aren't themselves in this one.
In fact, it's downright...chilling.
Twitter:
http://twitter.com/LessIsMorgue
Instagram:
https://instagram.com/lessismorgue/
Tumblr:
http://lessismorguepod.tumblr.com
Facebook:
https://m.facebook.com/lessismorgue/
Support us on Patreon and get some ghoulish Less Is Morgue goodies!
https://www.patreon.com/lessismorgue
***
Less Is Morgue is a Praeps Collective production
The writer of this Lost Episode is known.
---
Download Episode