The Learning + Training Podcast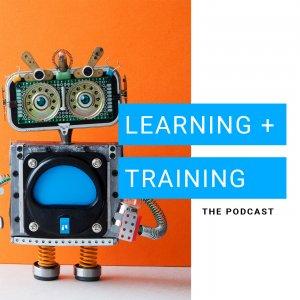 Latest Episodes

January 07, 2022
Tools for getting ahead of the spread… We are not out of the pandemic yet and the variant Omicron is a good example of why we need the EHSdesk Virus Tracker to track the spread, collect the data, and

July 14, 2021
This podcast is the last of our three-part series on Bridging the Gap – Seamless workplace productivity across generations.  In today's session we talk about how COVID impacted our training programs i

June 18, 2021
Welcome to Part 2 of our three-part series on Bridging the Gap – Seamless workplace productivity across generations.  In this second part we will explore how various generations view their career paths, the differences, and the similarities.

May 26, 2021
Today's podcast showcases some of our best thought leaders from every generation in the workplace to discuss how generations connect.  Joining us today is Ken and Margie Blanchard, Karen Medsker, Eric Kaufmann, Anthony Garcia, and Jasmine Doctolero.

May 26, 2021
Episode 13 Part 1: Understanding the generations and the workplace.

April 13, 2021
In today's podcast, we will listen to Shannon Tipton discuss training and development's newest trend — Microlearning. Defined as short bursts of focused, right-sized content to help people achieve a specific outcome,