Leaders in Living Rooms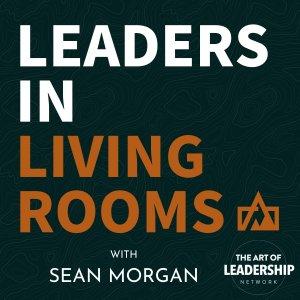 LILR 071 | Dustin Aagaard and John Hampton on Leadership Transition and Trusting God's Timing for Succession
December 20, 2022
"God uses so many types of leaders that are way different from each other. So, it makes sense that there's going to be all kinds of succession stories that God can bless equally." Today, we're joined by Dustin Aagaard and John Hampton, both pastors in the midst of a Lead Pastor transition at Journey Christian Church in Orlando. With specific insight into their current transition season, we're hearing firsthand, from both sides, the nuances and wisdom that play into healthy leadership succession within a church.
Welcome to Episode 071 of the Leaders in Living Rooms Podcast with Sean Morgan.
EPISODE LINKS
Are you in Transition or have one on the horizon? Check out our 2023 cohorts and get connected with us at: https://theascentleader.org/cohorts/ 
The Hero's Farewell by Jeffrey Sonnenfeld

Succession Resource from Journey Christian Church
WHO ARE DUSTIN AAGAARD AND JOHN HAMPTON?
Pastor Dustin is the Associate Lead Pastor at Journey Christian Church in Apopka, Florida. Originally from Orlando, Florida, he started at Journey in December 2017 as the Family Pastor. He became the Associate Lead Pastor in 2020 and will be Journey's Lead Pastor starting in January 2023. Pastor Dustin's heart and calling is to pray and prepare for revival. Pastor Dustin is married to his wife, TJ, who he met at church in middle school. They are blessed with three kids: Riley, Callie Joy, and Darby. Pastor Dustin loves hanging out with his family, as well as going to the beach, playing golf, and watching anything that's on ESPN. He loves cheering on the Orlando Magic, the Miami Dolphins, and the Florida Gators.
Twitter: @dustinaagaard
Instagram: @danish_pastor
John Hampton is a native of a small town (Germantown) in Northern Kentucky. He is a 1984 graduate of Cincinnati Christian University (CCU) and a 1987 recipient of Kentucky Christian University's Master of Ministry. He has also completed studies in Asbury Seminary's Beeson Institute of Advanced Church Leadership in 2002. In March of 2010, John accepted a call to be Lead Pastor at Journey Christian Church in Apopka, FL, located just outside Orlando. He previously served as the Senior Pastor at First Christian Church, Canton, OH from August of 1997 until March of 2010. John has also served as the Senior Minister of Northern Heights Christian Church (now NorthEast Christian) in Lexington, KY (1988-1997); the Preaching Minister of Southwest Christian Church in Jackson, Mississippi (1984-1988); and began his preaching ministry at Claysville Christian Church in Cynthiana, KY while studying at CCU. John is the husband of Melinda to whom he has been married since June 4, 1983. He is the proud father of two daughters, Anna Ashie and Rachel Donaldson and has two sons-in-law, Nii (Anna's husband) and Caleb (Rachel's husband) and is "Pappy" to Hampton, Davies and Bryant Ashie.
The Giving Journey by John Hampton
Twitter: @JohnAlanHampton
SPONSORS & PARTNERS
Thanks to our sponsor: Food For The Hungry.
Combine your church's heart for the poor and Food for the Hungry's global experience at fh.org/churches.  
The Art of Leadership Academy - https://careynieuwhof.com/the-art-of-leadership-academy/
---
Download Episode