JuvoHub - Property Management Podcast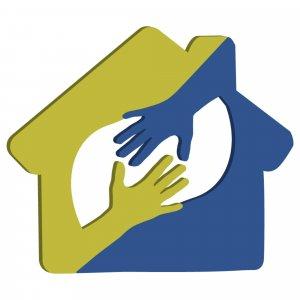 Employee Turnover – An Onsite Perspective
August 11, 2021
Episode 35

We all know that employee turnover is an ongoing problem within the property management community. We welcome back Kathy Woodard from Harbor Group and Mrs. Gamechanger to discuss her recent experience and give us an onsite perspective.

Host(s): Jonathan Saar from Market Me Social and Mark Howell from Howl Creative Concepts

Our Special Guest: Kathy Woodard from Harbor Group Management and Mrs.Game Changer

Kathy Woodard is an industry icon with a career spanning over 25 years. She is an NAAEI faculty member, CAPS/CAM/HVAC Certified Specialist. Her most significant experience is related to acquisition transitions, occupancy jumping, systems training, operations management, and motivational speaking. Kathy currently represents Harbor Group Management and has her own Property Management Support company – MrsGamechanger.fun.

Show Highlights

Kathy Woodard, who has worked in multiple aspects of property management, joins us to discuss the employee turnover challenge. She shares some great insights and tips that she and her team at Harbor Group have implemented to tackle this challenge.

Key Questions/Topics Covered

What brought you back to onsite management?

I was working with large property management companies as the Director of Multifamily Division for an HVAC company. I was doing a lot of motivational speaking for property management companies and having daily motivational conversations with property managers all over the country. This helped me realize how much I missed the property management side of things. I determined I wasn't where I was supposed to be and fell into this fantastic opportunity with a company that matched my beliefs in company culture. I joined Harbor Group International and have been loving it ever since.

Stress level magnification and employee turnover

Through my MrsGameChanger.fun communications, I began having daily conversations with managers that literally would "cry"… tears, blubbering, ugly crying. The stories they gave me were appalling about the experiences they were having on site. Their struggles ranged from how residents were treating them due to Covid right down to how employees were treating each other.

This gave me a good idea of what I would be facing upon my return. The good news was I was very refreshed from my break and ready to "jump in and hold on." It didn't take me long to experience some of what others had relayed to me. The residents were are all home. All the kids were homeschooled, and all the pools are closed. It was going to be a long summer.

Because Woodlake Reserve was an acquisition property, I was blessed with the opportunity to hire my own team. I have a history with all my amazing team members, so I have not suffered as others have. But I am still communicating with clients all over the country via MrsGamechanger.fun, and here is what I am hearing. Long-time, seasoned maintenance gurus are jumping ship now, during the busiest season, and starting new careers in cross-over industries. We have expected them to be plumbers, HVAC techs, electricians, and garbage men. While our office personnel is enjoying the luxury of air conditi...
---
Download Episode