JuvoHub - Property Management Podcast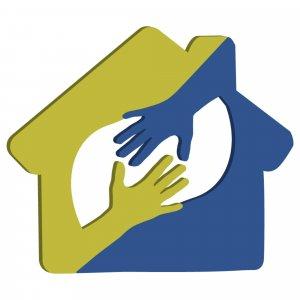 Don't Change The Game – Create A New One
May 12, 2021
Episode 25 – JuvoHub Podcast

Post-Covid, should we return to the way things were? Mindi McCorkle joins us and shares her unique perspective about how things need to be different moving forward. In her words, "Don't change the game, create a new one."

Estimated reading time: 3 minutes

Subscribe To Our YouTube Channel

Host(s): Jonathan Saar from Market Me Social and Mark Howell from Howl Creative Concepts

Our special guest: Mindy McCorkle from Enhancement Talent Development, LLC

Mindy McCorkle is the Chief Enhancement Officer at Enhancement Talent Development, LLC. She is also an award-winning instructor, author, coach, and business consultant. Her specialties include:– Keynote presentations that inspire– Customized curriculum and training sessions– Residual training impact through action planning and follow-up– Team and Individual coaching

Show Highlights

Covid made us pivot how we did business and how we expected our staff to do their jobs. We discuss how trying to go back to the way things were is not only almost impossible; it may not be the best idea either. 

Mindi shares some incredible insights into how we as an industry need to reassess how we do business and make much-needed adjustments moving forward.

Key Questions/Topics Covered

Not a game changer – Make a new one

Everyone is tired of talking about Covid, and it's time to change the topic. It's time to start talking about what post-Covid is going to look like. Some say, "they can't wait to get back to the way things were." Is this even possible? 

Regardless of who you are or what you experienced, Covid has changed everyone. Emotions, passion, focus, and tolerances have all changed. If we go back to doing things the way we did pre-covid, we won't be able to meet our staff or residents' needs successfully. Now is the time to start from scratch!

What should we be focusing our attention on right now?

We should be looking at what we learned about productivity balance and processes that weren't working. Now is the time to dissect processes and procedures, even our company culture. We need to break it down and build it back up based on what we have learned and what works now.

What do we need to remember, so we start from scratch?

The why. We need to remember why things changed, to begin with. This will not be the last time we have to deal with a situation that demands a quick response. We also need to remember that the way we used to do business worked then, not now. People have come to expect a certain work-life balance and a more efficient workday. They are not going to go back.

Who wants to be normal anyway?

We know better now. We know how to be more productive without being tied to a desk. New generations are entering the workforce, and they will also drive the demand for more efficient ways of completing...
---
Download Episode