JuvoHub - Property Management Podcast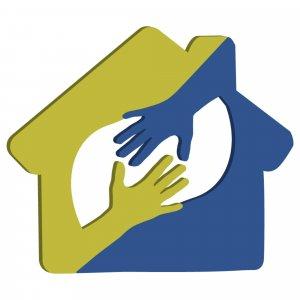 Apartment Virtual Leasing – Creating Something Great!
March 12, 2021
Episode 20 – JuvoHub Podcast

Apartment leasing has changed virtually overnight. Virtually is the keyword.  Samantha Hoard from First Communities takes us down the journey their organization embraced with the instantaneous culture that has taken place.  How did the "Apartment Leasing Concierge" program come into life?  Be sure to dive into the full episode.

Host(s): Jonathan Saar from Market Me Social and Mark Howell from Howl Creative Concepts

Our Special Guest: Samantha Hoard from First Communities Management

Samantha Hoard is a Senior Marketing Director with First Communities Management, based in Atlanta, GA. Since joining the Century team, Sam has overseen branding initiatives and technology rollouts; including a new reputation management dashboard rollout, resident engagement platform overhaul, lead management dashboard transition, branded storefront buildout, and integration of a self-guided tour platform.

Please Support Our Sponsors

We really appreciate and thank REAL-HR a Higginbotham Company for helping make this podcast happen. Please support them!

Show Highlights

Samantha Hoard joins us and talks about how thriving, not just surviving, was the name of the game as the pandemic took hold.

She shares with us how the creation of a virtual concierge leasing assistant changed how they did business with outstanding results and discusses how this came to be via amazing leadership that fostered teamwork and commitment, along with a little help from Mark Howell and his time management classes.

There were many moving parts that were needed to make a success out of such a huge undertaking. So join us as she shares how her team took the conception of a virtual concierge leasing agent and made it a reality.

Key Topics Covered

Strong Leadership- What did leadership do to motivate you?

I think we are fortunate in the leadership that we have at FCM. We've got a group of executives that really support value and believe in us and provided a space where we could still thrive and create and grow despite some of the challenges we were all facing globally.

There's a commitment to each other that is unparalleled. It's really allowed for us all to flex the right muscles, to thrive, to showcase our talents, and we really have just been able to overcome a lot in the last year.

Leasing Concierge- New program to assist leasing

As things evolved, we all had to be nimble, had to think on our feet. And one of the things that we realized, probably in April, that we wanted to consider exploring was a virtual leasing position.

March 16th, the day the world stopped, there was a lot of quick, decision-making, quick, concise communication. We were able to get our policies and procedures buttoned up in place. So by April 1, we were really thinking, "What's next?" And over the course of the summer, our team got to work.

We had a couple of focus groups. We spoke with clients and spoke with vendors to ma...
---
Download Episode