Makom Israel Teachers Lounge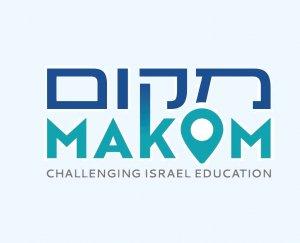 200 Urgent Ethiopian Aliya
November 26, 2020
With massacres in Northern Ethiopia on the rise, resolving the status of the last Jews there has become a matter of urgency. To explain the issue, Alan and Mike invited Uri Perednik, the founder and CEO of The Struggle for Aliyah for Ethiopian Jewry, an NGO that works with Jews in both Ghondar and Addis Ababa. Why are there Jews still left in Ethiopia? What is life like for them there? What more can Israel do to help them? What can we do? Join us to hear about this important topic.
Uri's Links:
Facebook: www.facebook.com/ethiopianjewry
Instagram: https://www.instagram.com/ethiopian_jews/
Twitter: https://twitter.com/EthiopianJewry
Telegram: https://t.me/ethiopianjewry
Makom Israel Teachers Lounge is a weekly podcast produced by Matt Lipman, and hosted by Michael Unterberg and Alan Goldman.
Please subscribe, listen to more episodes, and let us know what you think! We are happy to take topic requests and questions. And please rate and review us on Apple. Recommend us to friends.
---
Download Episode