Makom Israel Teachers Lounge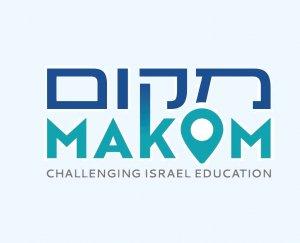 198 Aaron David Miller
November 12, 2020
He was in all the rooms where it happened. Having worked for multiple American administrations, Aaron David Miller has tremendous access and insight into the world of Middle East diplomacy. In what way was having a personal relationship with Palestinian negotiator Saeb Erekat different than just watching him on the news? How do personal relationships shape diplomacy? What should the American team have done differently at Camp David? What were the pros and cons of the Trump administration's approach to diplomacy? What should we anticipate from a Biden administration?
All this and so much more! Alan and Mike learned so much, and we're sure you will as well. Don't miss this episode!
(note: we apologise for some glitches in Mike's sound quality this episode, but we don't think it will detract from the fascinating discussion)
Aaron David Miller on Twitter, at Carnegie, and on Wikipedia.
Aaron David Miller is a Senior Fellow at the Carnegie Endowment for International Peace and a former State Department Middle East analyst and negotiator in Republican and Democratic Administrations. He is a CNN Global Affairs Analyst and the author most recently of the End of Greatness: Why America Can't Have (and Doesn't Want ) Another Great President.
Makom Israel Teachers Lounge is a weekly podcast produced by Matt Lipman, and hosted by Michael Unterberg and Alan Goldman.
Please subscribe, listen to more episodes, and let us know what you think! We are happy to take topic requests and questions. And please rate and review us on Apple. Recommend us to friends.
---
Download Episode