Makom Israel Teachers Lounge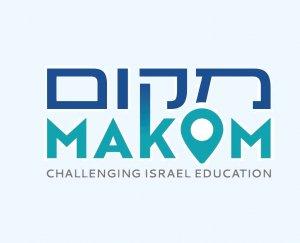 196 A Palestinian's Perspective on the Abraham Accords
October 29, 2020
Alan and Mike wanted to know how Palestinians view the normalization of ties with the UAE, Bahrain, and Sudan. They invited friend and colleague Firas Amad to share his thoughts. Firas is from East Jerusalem, and is a tour guide, educator and entrepreneur. We've invited him as a guest speaker to many of our students over the years. His opinions are his own, and they are informed and thought provoking. To understand any issue, it's crucial to hear out all sides and perspectives. That includes, maybe especially, perspectives that are very different from your own. From a Palestinian perspective, the new accords are largely irrelevant, and that becomes clear during the conversation. Join us for this engaging discussion!
Makom Israel Teachers Lounge is a weekly podcast produced by Matt Lipman, and hosted by Michael Unterberg and Alan Goldman.
Please subscribe, listen to more episodes, and let us know what you think! We are happy to take topic requests and questions. And please rate and review us on Apple. Recommend us to friends.
---
Download Episode