Makom Israel Teachers Lounge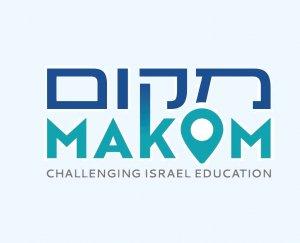 137 - The Ethiopian Israeli Community - An Interview with Pnina Agenyahu
August 15, 2019
After this summer's protests, the Ethiopian Israeli community was a major topic of discussion. How did those clashes with police come to be?How far has the Israeli Ethiopian community come in their decades of aliya? How are they treated by their fellow Israelis? What is it like to be a minority among other Jews? What is yet to be accomplished?
Pnina Agenyahu sat with Alan and Mike to discuss police profiling and the complexity of being Jew of color in Israel. She shared her views on the accomplishments and challenges of this important demographic. Also, she explained why we need to discuss these issues with more understanding, frequency and urgency.
Please join us for this moving and important conversation!
Makom Israel Teachers Lounge is a weekly podcast produced by Matt Lipman, and hosted by Michael Unterberg and Alan Goldman.
Please subscribe, listen to more episodes, and let us know what you think! We are happy to take topic requests and questions. And please rate and review us on Apple. Recommend us to your friends!
---
Download Episode