What Now? A JTS Podcast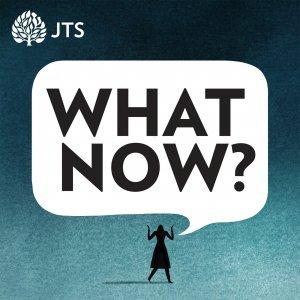 On a Scale of One to Ten—Sarah Wolf
August 01, 2019
In this season finale, Dr. Sarah Wolf, Assistant Professor of Talmud and Rabbinics at JTS, talks with Sara Beth about the impact of inherited tragedies, from her own family's losses to the destruction of the Temple. And Sara Beth reaches the end of her journey (for now). She shares what she's learned this season, and discovers the rabbinic wisdom of reframing our suffering by taking our lives' narratives by the horns.

Professor Wolf recently published an academic paper on this topic: "Suffering and Sacrifice: The Hermeneutics of Yisurin in the Babylonian Talmud", Studies in Late Antiquity, Vol. 3 No. 1, Spring 2019 (56-76)

Cover art: Aura Lewis
Theme music: "Jat Poure" by Blue Dot Sessions (www.sessions.blue).
Funding: The Louis Finkelstein Institute for Religious & Social Studies at JTS.
Contact us at onlinelearning@jtsa.edu, and find other JTS podcasts at www.jtsa.edu/podcasts.
---
Download Episode