What Now? A JTS Podcast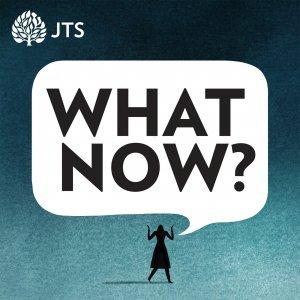 Sympathetic Teachers and Rebellious Rabbis—David Kraemer
July 04, 2019
Dr. David Kraemer, Joseph J. and Dora Abbell Librarian and Professor of Talmud and Rabbinics at JTS, combs the canon of Jewish wisdom to find the right theological insights—and the right books—for the individual who has suffered a tragedy. And Sara Beth and Professor Kraemer found the first rabbinic motorcycle club.

Cover art: Aura Lewis
Theme music: "Jat Poure" by Blue Dot Sessions (www.sessions.blue).
Funding: The Louis Finkelstein Institute for Religious & Social Studies at JTS.
Contact us at onlinelearning@jtsa.edu, and find other JTS podcasts at www.jtsa.edu/podcasts.
---
Download Episode