It Aint Weak to Speak with Sam Webb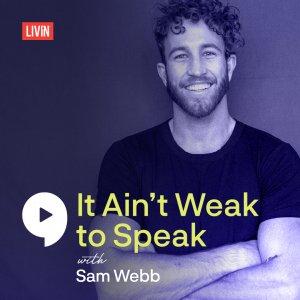 #8 Saying No Doesn't Mean You're A Bad Person
May 17, 2020
Today in Webbs of Wisdom (WoW) I share about my personal journey of learning how to say "no". I don't fear what other people will think anymore, I value myself and my own needs and it enables me to give more to the people around me. It's my hope that you too would discover this freedom and break the old habits in your own lives to bring freedom to yourself and those around you.
For the full show notes and to learn more, head to www.livin.org
@livinorg @samwebb #itaintweaktospeak.
Join us on our Facebook Group www.facebook.com/groups/itaintweaktospeak/to share your story, breakthroughs, challenges, and to connect with other people to learn more about positive mental health.
---
Download Episode