Is This Thing On? Nick Tann's Independent Music Podcast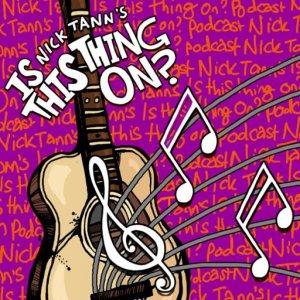 Massive May Podcast!
May 27, 2020
Combining 2 podcasts into 1 this month to bring you 90 minutes of quality new tunes you have never heard.

Jaw dropping songs from some genuinely talented artists.

This shows playlist includes Katherine Aly - Misty Me, Joe Bygraves - Wild Nights, Half Decent - Every Single Moment, Intentional Overdose - Satan is Bad, Plastic Ghost - An Equation, Cosmic Ninja - Break the Silence, Theo Mizu Music - Capoeirando, The Final Curse of Tacitus - Nobody gets out alive, Elis - Thank You, Tenacity - Don't Let Them In, Oli Spleen - Bedroom, Kmodo - When Will I Get There, Nick Tann - Safe Harbour, Leah Vee - Thinking About, Amongst Liars - Wolf Machine, As Sirens Fall - Puppy Squad. 
---
Download Episode