The Investigation Guru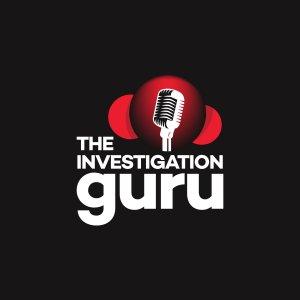 Episode 8 - Jim Jones and Jonestown
May 03, 2021
Jim Jones
This is Episode 8 of The Investigation Guru podcast. The Investigation Guru is the official podcast for Red Door Investigations. Please stay tuned for more exciting content on the world of true crime and private investigations. You can also subscribe to the show wherever you get your podcasts. We are available on all of the major platforms.
This episode examines the case of Jim Jones and the events that transpired in Jonestown, Guyana on November 19, 1978.
Jim Jones was an American cult leader, mass murderer, political activist, and self-professed faith healer who led the People's Temple, a new religious organization which existed between 1955 and 1978.
Jones founded the organization that would become the People's Temple in Indianapolis, Indiana, in 1955.
In 1965, he moved the Temple to California, where the group established its headquarters in San Francisco and became heavily involved in left-wing politics through the 1970s. 
Jones then left the US to establish Jonestown, compelling many of his followers to live there with him.
By 1978, media reports had surfaced of human rights abuses at Jonestown. Deciding to investigate these reports, US Representative Leo Ryan led a delegation to the commune in November of that year.
While boarding a return flight with some former Temple members who had wished to leave, Ryan and four others were murdered by gunmen dispatched from Jonestown. Jones then ordered and likely coerced a mass murder-suicide that claimed the lives of 918 commune members, 304 of them children, almost all by cyanide-poisoned Flavor Aid.
San-Francisco-Chronicle-Article

This post is also on our YouTube channel! Come check us out!
Make sure you tune in to The Investigation Guru podcast regularly for more true-crime and private investigation content. Next time, we will be discussing the disturbing case of Jodi Arias, who was convicted of killing her boyfriend, Travis Alexander, after stalking him for months.
You can subscribe to this podcast by heading to our Subscribe to Podcast page. The Investigation Guru podcast is hosted on Blubrry and is available wherever you get your podcasts. You can visit the podcast's page by going to our Blubrry site.
If you have a podcast, you might want to keep up with your reviews. A great resource we have found is My Podcast Reviews. If you want to keep tabs on how your podcast is doing, I'd like to invite you to check them out!
We have merch! Check out our teepublic store and get some guru merch on your person! We have tee shirts, mugs, masks, hoodies, and tumblers, among other things. If you'd like to support the show, please consider becoming a Patron! You'd not only be helping the show, but you can also get some pretty sweet swag in the process.
The voice actor for our intro and outro is Jake Phillips. He has the voice of a Roman God and we were so happy to have him. He insisted on us not crediting him, but we're going to do it anyway. He can be found at jakephillips.net.
Our intro and outro music was composed by Zach Striefel.
Thank you for tuning in to this episode of The Investigation Guru podcast and we will see you next time!
---
Download Episode