The Investigation Guru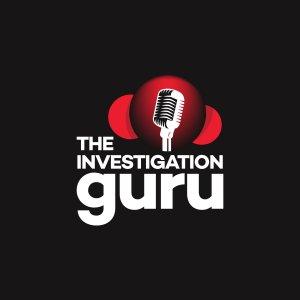 Episode 4 - Five Things a Private Investigator Can NEVER Do
February 13, 2021
5 Things a PI Can Never Do
This is Episode 4 of The Investigation Guru podcast. The Investigation Guru is the official podcast for Red Door Investigations. Please stay tuned for more exciting content on the world of true crime and private investigations. You can also subscribe to the show wherever you get your podcasts. We are available on all of the major platforms.
This episode closely follows a recent blog post series we did on the legalities of being a private investigator and the bounds and constraints that are placed on us by our governing agencies. In this episode, we discuss five things that a private investigator can NEVER do. For more information, please head over to our blog and read the post titled Five Things a Private Investigator CAN NOT Do Under Any Circumstances.
This post is also on our YouTube channel! Come check us out!
Make sure you tune in to The Investigation Guru podcast regularly for more true-crime and private investigation content. Season Two starts very soon. First up will be the shocking and disturbing case of Chris Watts, who murdered his pregnant wife and their two young daughters. If you haven't heard of this case, get ready because it's quite unnerving.
You can subscribe to this podcast by heading to our Subscribe to Podcast page. The Investigation Guru podcast is hosted on Blubrry and is available wherever you get your podcasts. You can visit the podcast's page by going to our Blubrry site.
Please be patient with us…this is the final episode in Season One. We will be completely re-branding the show in Season Two and will be focusing more on true crime content and less on the PI stuff (although we may put in a PI episode here and there if it fits in with the more true-crime vibe we are going for). We are completely re-doing our intro and outro and getting some custom music for the channel that is more appropriate.
This season, we have really been trying to get everything set up and get our feet wet. We have made our share of mistakes (and have learned from them). We have bought some new equipment and will be dedicating a lot more of our time to this area of our business. So, thank you so much for your extreme patience. Better things are coming out very soon, we promise.
If you have a podcast, you might want to keep up with your reviews. A great resource we have found is My Podcast Reviews. If you want to keep tabs on how your podcast is doing, I'd like to invite you to check them out!
We have merch! Check out our TeePublic store and get some guru merch on your person! We have tee shirts, mugs, masks, hoodies, and tumblers, among other things. If you'd like to support the show, please consider becoming a Patron! You'd not only be helping the show, but you can also get some pretty sweet swag in the process.
The temporary intro music for this episode was composed by Kevin MacLeod. It is available on the incompetech website:
Anguish by Kevin MacLeod
Link: https://incompetech.filmmusic.io/song/3373-anguish
License: https://filmmusic.io/standard-license
Thank you for tuning in to this episode of The Investigation Guru podcast and we will see you next time!
---
Download Episode