Instrktiv's Insane Instructions Show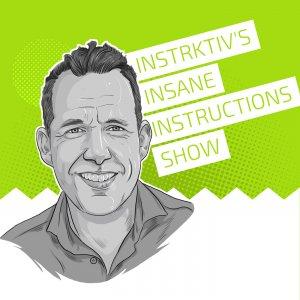 Product Safety and Information for Use from a Lawyer's Perspective
March 19, 2020
PODCAST: CE Marking and Requirements on Information for Use.
Information for use plays an important role in the process of product compliance.
Making sure that your product and its documentation complies ensures that you are allowed to trade your product internationally, your liability decreases and legal pitfalls are avoided.
In this podcast, I am interviewing Jens-Uwe Heuer James, a renowned lawyer specialising in product liability and product safety.
Listen to the interview below and make sure to subscribe to the INSTRKTIV'S INSANE INSTRUCTIONS SHOW on your favourite podcasting platform. You can find the free transcript of this episode on my website as well.
If you have a topic or question you'd like me to cover, send me an email here.
---
Download Episode