Inspiring Women with Laurie McGraw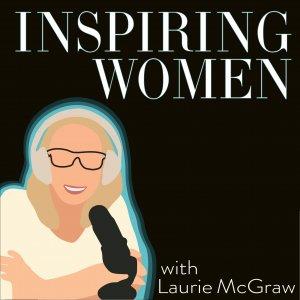 EP.116 State of play of AI/ML in healthcare. A discussion with Dr. Suchi Saria.
March 15, 2023
Laurie McGraw is speaking with Inspiring Woman Dr. Suchi Saria, Founder and CEO of Bayesian Health and prominent AI/ML healthcare expert.  With the tremendous excitement surrounding AI/ML, Suchi describes how to look behind the curtain to separate real solutions from just marketing.  Her road to healthcare came after years of solving hard complex problems.  After proving she could do hard, she wanted to move to something important and very impactful.  Healthcare is it.  With AI/ML, in just a few years she believes we should see measurable clinical impact in time to diagnose and treat, fewer diagnostic errors, more time back to clinicians all of which will remove a lot of waste in healthcare.
As Suchi continues to break new ground in healthcare, let's all hope that she is right.
Hear Suchi talk about:

---
Download Episode