Insider Interviews with E.B. Moss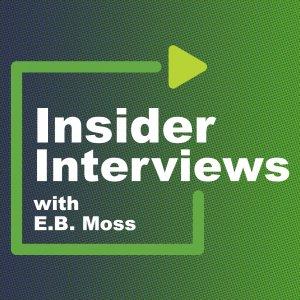 Bonus Epi – On ContentCast and Lantigua-Williams Redux!
July 02, 2021
This is a BONUS episode...Why?: I've been busy with podcasting...and TV...in producing the first-ever conference about the intersection of those platforms as cross-over IP. So many companies are turning popular podcasts into TV or film content and TV companies are expanding their shows into fan engagement podcasts. So for NATPE I've been putting all the experts - and a few celebrities, too -- into panelist seats to help us all navigate this two-way-street.
So, most of this bonus is actually a republication of Epi 12 featuring my interview with Juleyka Lantigua-Williams from exactly one year ago. Why? She is even more of a force to be reckoned with, a holder of two Masters and embracer of two kids and a proud publisher of a show with 1 million downloads now. Yup, "Latina to Latina" just crossed the million listen mark this week. But there's more you can hear in my interview with her as part of CONTENTCAST next week!
Hear from the experts: register for free and catch this huge conference on July 14th, 2021: https://natpe.com/contentcast. Just look at the SPEAKERS tab! See what I mean?
Yes, Juleyka is one of the experts, along with Kevin Pollak to Glynn Washington...the heads of SiriusXM to Tegna to iHeartMedia to Triton Digital to...well, you get the picture. Did I mention I also corralled my friend Amy Hill into hosting? (And yes, you heard us chat around a year ago on my other podcast, "It's Quite A Living!" Keep your friends close....)
Thanks for listening...and learning... and I hope I see you at ContentCast!
---
Download Episode