Insider Interviews with E.B. Moss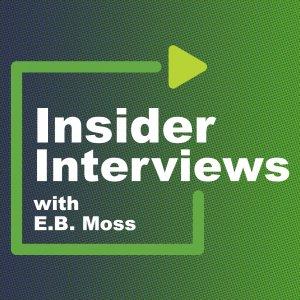 Robyn Streisand, CEO, The Mixx: DEI as Key Marketing Ingredient
March 25, 2021
Robyn Streisand went from a Fortune 500 brand to running The Mixx, her own marketing agency, with a twist. At the time certification as a woman-owned or LBGT-owned business did not exist. 25 years later she is not only fully certified, but helps other agency owners and brands to leverage #DEI -- Diversity, Equity and Inclusion -- in media and marketing.

Part of that help came about through creating Titanium Worldwide, "the world's first collective of certified-diverse independent agencies." In this episode she explains the how and why of embracing people of all stripes and varieties as a business opportunity. After all, marketing comes down to "People. People Who Need People" ...to buy things.

For Episode 27 of Insider Interviews with E.B. Moss hear this marketing maven speak about:
-- The value of certifications -- for business owners as well as the brands seeking diverse suppliers, from WBENC, which certifies businesses as woman-owned and operated, to NGLCC (the LBGT 'Chamber of Commerce'), to the NMSDC, which has the largest number of certified minority-run businesses;

-- How the rise in both consumer demand and procurement department mandates that purpose be built into marketing created a bit of a COVID silver lining for The Mixx and Titanium

-- Examples of brands embracing DEI -- and how the anniversary of Stonewall sparked the start of more and more inclusive marketing efforts around more and more groups

-- How pressure from the streets is being matched by pressure from The Street -- Wall Street!

-- The added pressure to recognize the power of Gen Z which "is coming like a bat outta hell!"

-- The essential need to communicate authentic brand purpose

-- Where brands are focusing their dollars -- or not

-- Advice and caveats for the future

-- Why Streisand describes work around sustainability as the 2.0 of DEI

And don't miss the answer to the big question: Will host E.B. Moss actually dare to sing to a member of the Streisand clan in this episode?
---
Download Episode