Insider Interviews with E.B. Moss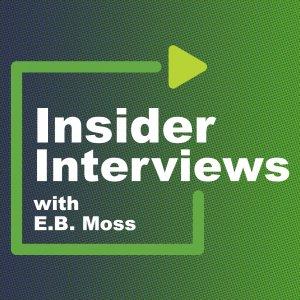 Heidi Zak: Supporting Women with Brand Purpose
March 11, 2021
Heidi Zak, CEO and Co-Founder of ThirdLove has been in finance, in retail and in tech. Like most women, she's also been in plenty of dressing rooms trying to find the right bra, leading her to build one of the largest online bra and underwear companies in America. In Epi 26 she tells Insider Interviews host E.B. Moss how she put all of her professional and personal experience together, and created a brand that disrupted an entire industry -- to the great relief of uncomfortable women everywhere. And, well-timed for both Black History Month and Women's History Month, Zak also shares how ThirdLove launched a new initiative during COVID-challenged 2020: The TL Effect, to support entrepreneurial women of color.
Follow and hear about:
• Disruption and Zak's definition of #DTC, and why it was important for #ThirdLove to "have a direct way to speak to our customer, to educate her, to bring her along the journey, to make her feel really comfortable."
• The product evolution -- from one bestselling bra to their recently launched Fit Finder -- and the pivot required by pandemic-era #marketing
• Navigating manufacturing and funding, especially as a woman seeking financing from primarily men
• Early-stage ThirdLove marketing tactics and positioning
• How their innovative "try before you buy" program along with ads that asked if women were 'Ready to graduate from Victoria's Secret?' drove 1 million new customers
• How and why they leveraged podcasting as one of their main ad vehicles in 2015, baffling some investors
• The pros and cons of linear and OTT TV
• How ThirdLove lifts up women, in all senses of the word
• How ThirdLove keeps the conversation going with unconscious bias training required for all employees
• The value of brand purpose to the bottom line
• Aside from having Katie Couric in the ThirdLove influencer camp, Zak describes her use of micro-influencers: "real women who act as an advocate or a friend to the people who follow them."

Listen to all 35 minutes of this jam packed conversation and learn how to lead a brand with purpose and performance. Please also follow Insider Interviews With E.B. Moss for more B2B episodes about media, marketing and advertising.
---
Download Episode