Insider Interviews with E.B. Moss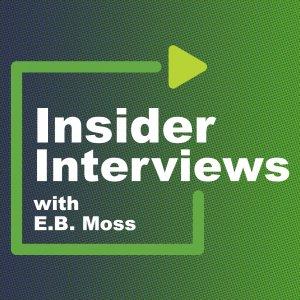 RAB's Erica Farber: A Sound Strategy for Radio
February 25, 2021
In interviewing the Radio Ad Bureau CEO, Erica Farber, worlds collided for host E.B. Moss: Radio IS about community, but it was still surprising to discover NO degrees of separation with Erica and two important people from E.B.'s past! The conversation touches on everything from shared history and the evolution of radio to its ubiquitous present forms, to its challenges and opportunities for advertisers and even career-minded women.
We discussed:
What is radio today?
The ways everything is audio-focused today;
The power of personalities;
Why Theater of the Mind is still key to listener engagement/conversion;
How radio served -- and recovered from -- the Pandemic;
How radio connects communities;
Case studies of success stories;
What makes good creative;
Trends for the future of radio formats and revenue;
Why radio is a great career. And yes, host E.B. Moss finds a way to sing in yet another episode....
---
Download Episode