IFTNEXT Food Disruptors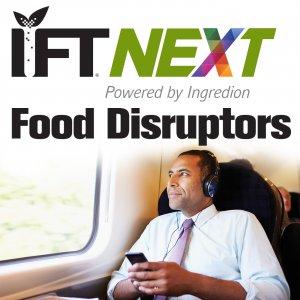 Latest Episodes

November 22, 2022
In a recent IFT compensation and career study, 41% of respondents said that seeking more supportive management was their reason for leaving an organization. 62% said that higher salary was their main

June 13, 2022
Join us to celebrate the Global Food System Challenge Growth Grant Winners. Representatives from Food Systems for the Future (FSF Institute), iDE Global, and the African Center for Technology Studies

June 13, 2022
Join us to celebrate the Global Food System Challenge Grand Prize Winners. Representatives from the International Rice Research Institute, Solar Freeze, and WorldFish discuss their work and the role

August 09, 2021
Since 2017, IFTs Global Food Traceability Center has worked with the World Wildlife Fund to advance a unified framework by convening seafood companies and other relevant stakeholders as part of the G

May 07, 2021
This year, the Seeding the Future Foundation is funding the first annual Seeding the Future Global Food System Challenge, which aims to inspire and support passionate, diverse and multidisciplinary teams to create game-changing innovations that will he...

April 07, 2021
In this podcast, we discuss food safety culture, including how food safety culture is established, measured, and how they are expected to change in light of ongoing advancements in food science and policy. Our guests include Hugo Gutierrez,

March 07, 2021
With more and more people focusing on their health these days, its no surprise that consumers are looking to spice up their culinary selections. But long before they became a part of our creative rec

January 25, 2021
Todays discussion includes Dr. William Moseley, a DeWitt Wallace Professor of geography and director of the Food, Agriculture & Society Program at Macalester College in Saint Paul, Minnesota, and Dr.

January 06, 2021
Todays podcast features Kelly Hensel, IFTs senior digital editor, and John Ruff, IFTs Chief Science and Technology Officer. Well be discussing a few of the major trends that both Food Technology M

December 17, 2020
Todays podcast is just in time for New Years resolutions because well be talking about the upcoming 2020-2025 dietary guidelines for Americans. While the new guidelines are expected to be announced