History of Southeast Asia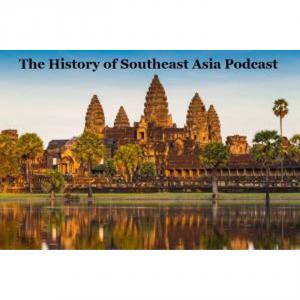 Episode 127: Sumbawa, or I Don't Know Where I'm A Gonna Go When The Volcano Blows
May 20, 2023
I had a challenging time creating the podcast episode that I am releasing today. I was ill for much of April, and I had to take time out to work on my taxes, as most Americans have to do. Then my computer erased the script for this show, forcing me to take some more days off to re-write it. Finally, it looked like I was done with recording the episode on May 11, but when I listened to the finished work, it didn't sound right. Among other things, I mispronounced the name of the island we are visiting here, so I ended up re-recording most of the work. Anyway, it is finished at last, so listen and enjoy! Today's topic is the eastern Indonesian island of Sumbawa, which like Lombok, is home to a major volcano that changed the course of history when it erupted.
Do you think you would like to become a podcaster on Blubrry? Click here for the details on joining. Enter my promo code, HSEASIA, to let them know I sent you, and you will get the first month's hosting for free!
And here is the Podcast Hall of Fame page, to honor those who have donated already!
Visit the Patreon page to become a long-term supporter of the podcast!
---
Download Episode