History of Southeast Asia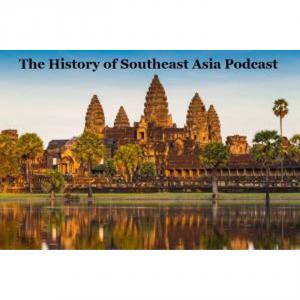 Episode 119: The Unconquered Kingdom, One More Time
February 07, 2022
To all the listeners of this podcast, I want to thank you for your patience.  I actually started to record this in the third week of January (there is a reference to January early in the episode), but the work was interrupted more than once, for more than a day each time.  Now at last, it is finished and good to go.  This time we finish the series of episodes on recent Southeast Asian history, by looking at events in Thailand, from 2001 to the present.  At the end I tell you about a new icon to give special recognition to the show's donors, and remind you that the next episode will feature your questions.  February is a short month, so if you have any questions, send them to me today!
Do you think you would like to become a podcaster on Blubrry? Click here for the details on joining. Enter my promo code, HSEASIA, to let them know I sent you, and you will get the first month's hosting for free!
And here is the Podcast Hall of Fame page, to honor those who have donated already!
Visit the Patreon page to become a long-term supporter of the podcast!
---
Download Episode