History of Southeast Asia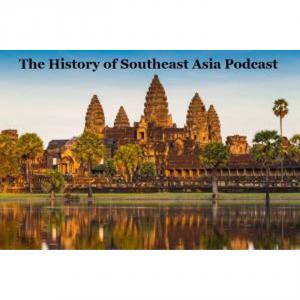 Episode 116: The Philippines Muddle Through
October 28, 2021
Sorry again for making you wait five weeks. As compensation, this episode is the longest I have recorded in the past year. Today we finish up the narrative on the Philippines, covering the recent history of those islands from 1992 to the present. Overall it has been an up-and-down experience for Filipinos; from my point of view, life is getting better for them, but they still have a long way to go, before they can claim to be as successful as some of their neighbors.
Do you think you would like to become a podcaster on Blubrry? Click here for the details on joining. Enter my promo code, HSEASIA, to let them know I sent you, and you will get the first month's hosting for free!
And here is the Podcast Hall of Fame page, to honor those who have donated already!
Visit the Patreon page to become a long-term supporter of the podcast!
---
Download Episode