History of Southeast Asia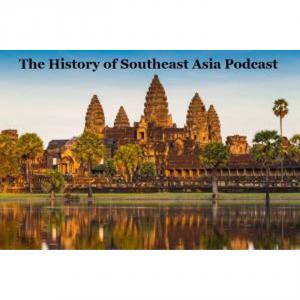 Episode 106: The Killing Fields of Democratic Kampuchea
February 16, 2021
Here is the next episode at last! I couldn't go anywhere yesterday, because the area where I live is covered with ice and snow, so I finally had time to finish Episode 106. At the beginning of the episode, I will explain what kept me from finishing it at the beginning of February, as I had originally planned to do. Today the topic is Cambodia from 1975 to 1979, the grim period known as "the Pol Pot Terror" or "the Killing Fields." And because I was a teenager when these events were happening, I will tell you how they have affected me even to this day.



Do you think you would like to become a podcaster on Blubrry? Click here for the details on joining. Enter my promo code, HSEASIA, to let them know I sent you, and you will get the first month's hosting for free!




Support this podcast!


And here is the
Podcast Hall of Fame page
, to honor those who have donated already!
Visit the
Patreon page
to become a long-term supporter of the podcast!
---
Download Episode