History of Southeast Asia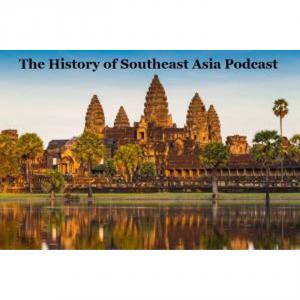 Episode 94: The Second Indochina War, Part 21
July 29, 2020
This episode covers the war in Vietnam, also called the Second Indochina War, during 1972. North Vietnam launches a major offensive that is eventually defeated, thanks to American air power, but they are able to grab ten percent of South Vietnam's territory, and keep their soldiers in it afterwards. Meanwhile, the peace talks continue. The United States and North Vietnam finally reach an agreement, but the talks are interrupted by two major US bombing campaigns against North Vietnam, leading many to think that peace was forced upon the North Vietnamese. What will that mean when the cease-fire is signed in the following year?

Do you think you would like to become a podcaster on Blubrry? Click here for the details on joining. Enter my promo code, HSEASIA, to let them know I sent you, and you will get the first month's hosting for free!
Support this podcast!
And here is the Podcast Hall of Fame page, to honor those who have donated already!

Visit the Patreon page for long-term supporters of the podcast!
---
Download Episode