History of Southeast Asia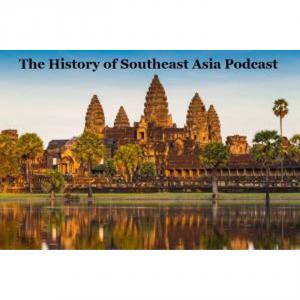 Episode 89: The Second Indochina War, Part 16
May 02, 2020
This episode covers events in the Second Indochina War, also called the Vietnam War, in 1969. In the United States there is a new president, Richard M. Nixon, and he starts the process of removing the Americans from the war, while on the streets of American cities, antiwar protests reach their peak. And over in North Vietnam, we say goodbye to Ho Chi Minh, who has been an important character in the narrative since Episode 35.

Do you think you would like to become a podcaster on Blubrry? Click here for the details on joining. Enter my promo code, HSEASIA, to let them know I sent you, and you will get the first month's hosting for free!
Support this podcast!
And here is the Podcast Hall of Fame page, to honor those who have donated already!

Finally, visit the Patreon page for long-term supporters of the podcast!
---
Download Episode