History of Southeast Asia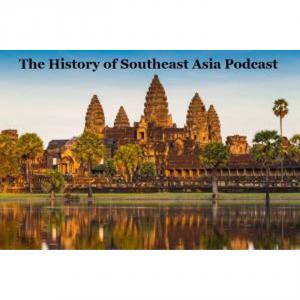 Episode 40: The History Fangirl Interview
March 01, 2018
This episode is a break from the narrative usually presented. Recently Charles Kimball was interviewed for another podcast, History Fangirl, to give the historical background behind Thailand and Bangkok. A copy of that interview has been reposted here. And below is a link to the podcast of Stephanie Craig, the History Fangirl; check it out to see what other places she has visited.

Bangkok and the Kingdom of Siam

Do you think you would like to become a podcaster on Blubrry? Click here for the details on joining. Enter my promo code, HSEASIA, to let them know I sent you, and you will get the first month's hosting for free!
Support this podcast!
---
Download Episode