History of Southeast Asia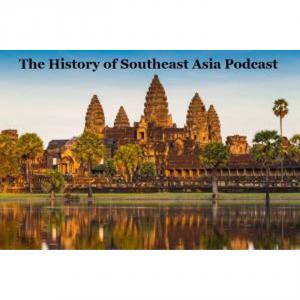 Episode 36: Prelude to the Pacific War
January 01, 2018
Happy New Year, and to begin 2018, the podcast will begin covering the course of World War II in Southeast Asia. We will start by looking at the events in the early twentieth century that motivated Japan to conquer most of East Asia and the western Pacific, and we will finish with the event that brought the United States into the war, the attack on Pearl Harbor.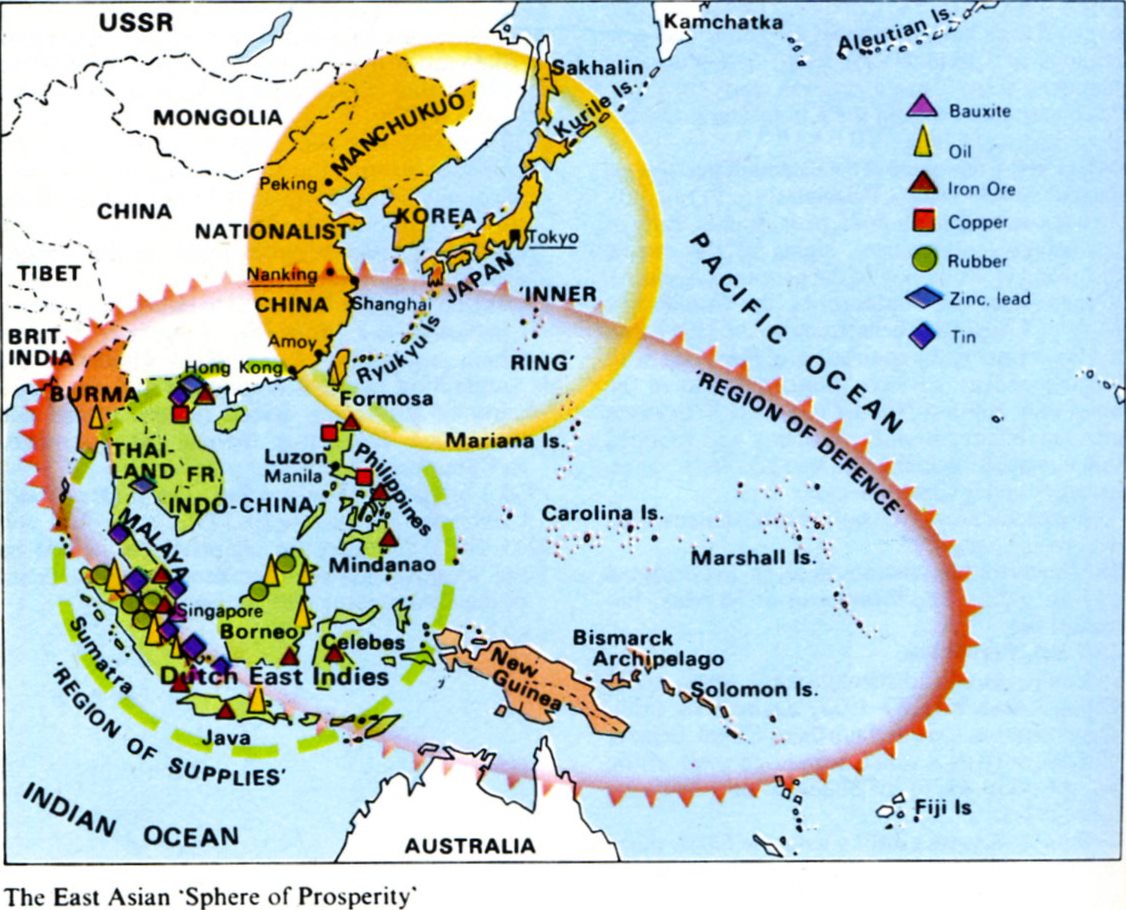 This map is a simple, graphic representation of Japan's strategy during World War II. Most of the area within the gold circle was under Japanese rule by the end of the 1930s. To complete the conquest of that area, the Japanese became interested in the resource-rich green circle (most of Southeast Asia), and they would add that between 1940 and 1942. Note the symbols indicating the minerals that Japan wanted and needed. After Pearl Harbor they also went for the lands within the red oval, plus Wake Island and part of the Aleutian Islands on the right, to form a defensive perimeter around the other areas.

Do you think you would like to become a podcaster on Blubrry? Click here for the details on joining. Enter my promo code, HSEASIA, to let them know I sent you, and you will get the first month's hosting for free!
Support this podcast!
---
Download Episode