History of Southeast Asia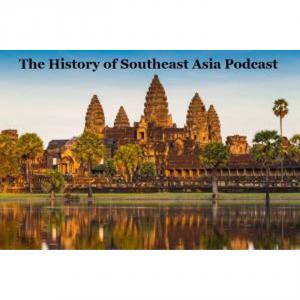 Episode 24: On the Road to Mandalay
July 01, 2017
Would you believe it, the podcast is now one year old! In continuation of the narrative, this episode will cover the history of Burma/Myanmar in the nineteenth century. The main event is the British conquest, which made Burma part of British India. You will also hear me read a poem by Rudyard Kipling; listen and enjoy!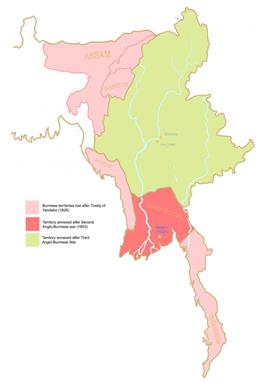 I have several pictures to share today. The first is a map showing Britain's gains in the Anglo-Burmese Wars. This is a thumbnail; click on the picture to see it full size (it will open in a separate window). The British proclaimed their rule over the pink territories in 1826, the red area in 1853, and the green area in 1886.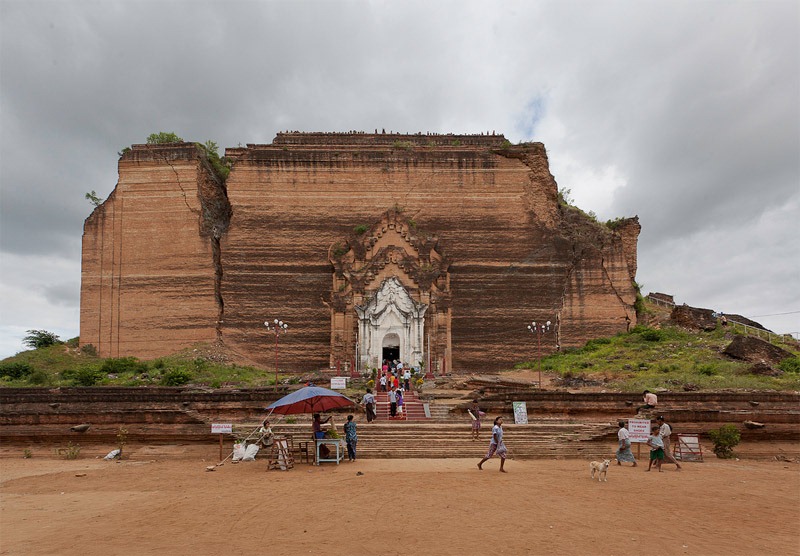 Here is what I call the Burmese answer to the Tower of Babel -- the Mingun Pahtodawgyi Pagoda. If it had been completed, it would have been the world's largest pagoda, standing 490 feet high. The unfinished ruins are 172 feet high today.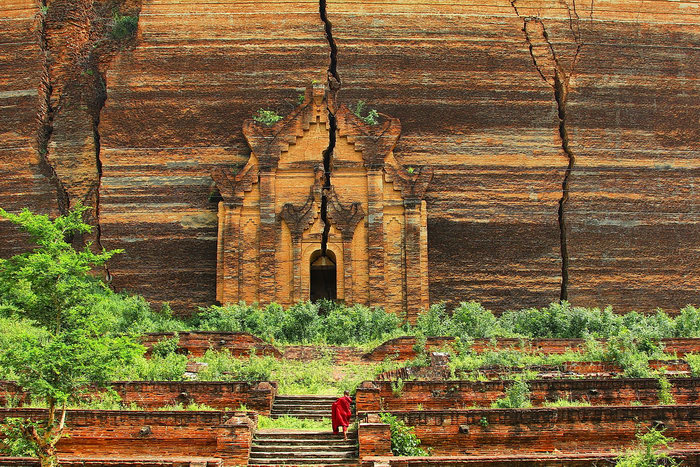 And here is the other side of Mingun, showing the main archway split by the 1838 earthquake.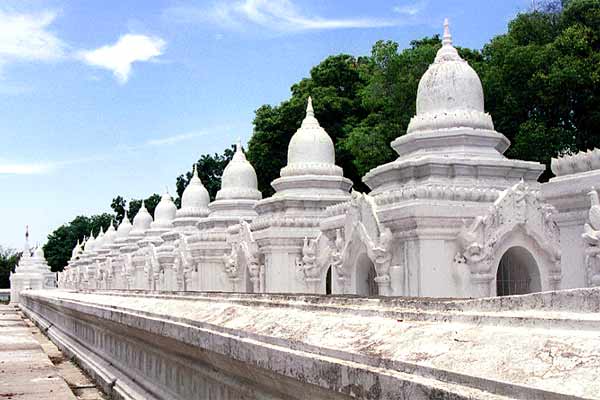 Some of the shrines around the Kutho Daw Pagoda in Mandalay. Each shrine is built over a stone slab, carved with Buddhist scriptures.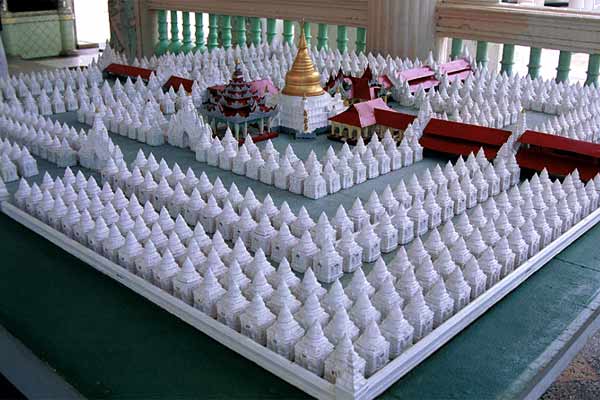 A model of the whole Kutho Daw complex, the world's heaviest book.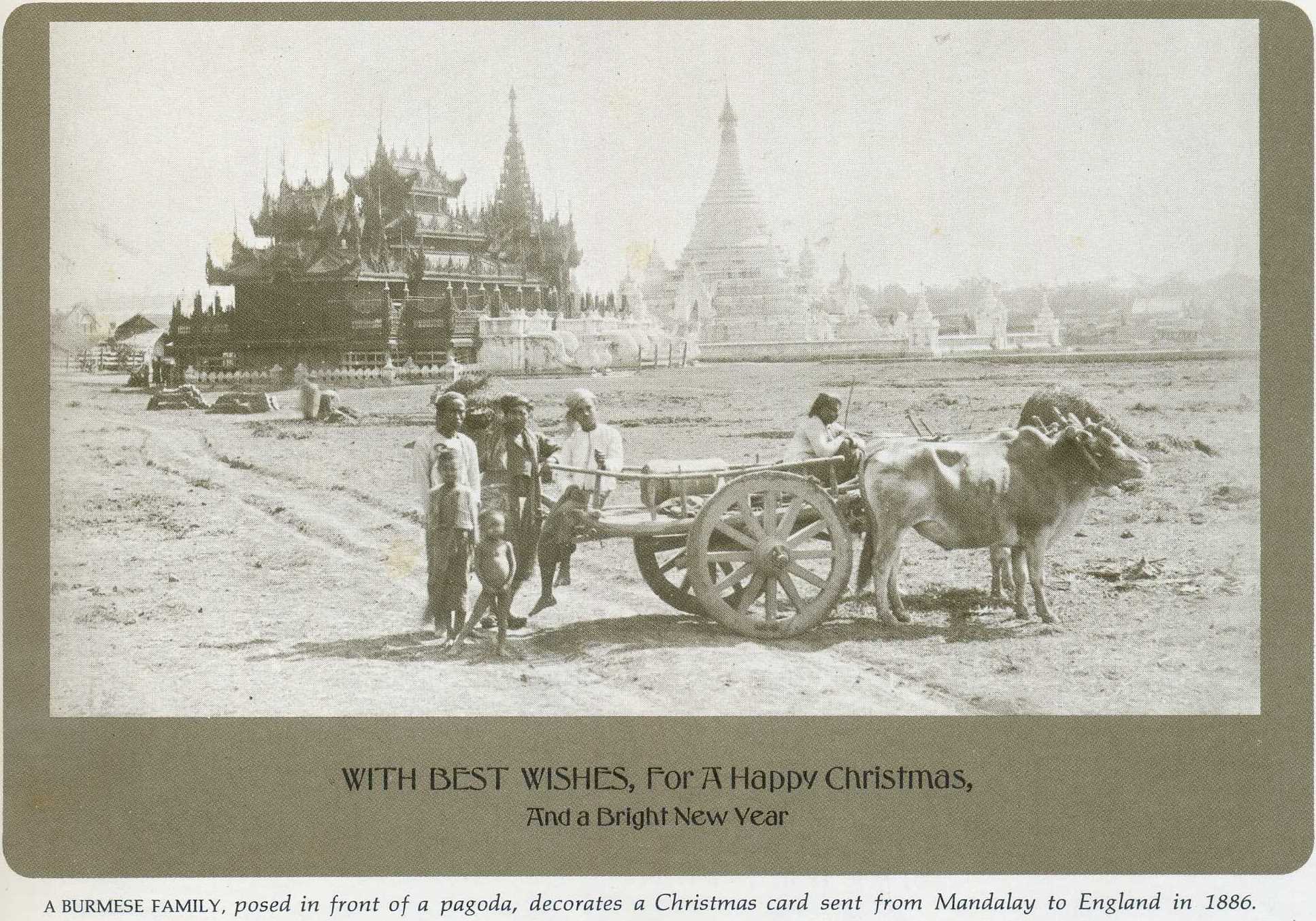 Finally, here is a Christmas card sent from Mandalay in 1886.



Do you think you would like to become a podcaster on Blubrry? Click here for the details on joining. Enter my promo code, HSEASIA, to let them know I sent you, and you will get the first month's hosting for free!




Support this podcast!


---
Download Episode