History of Southeast Asia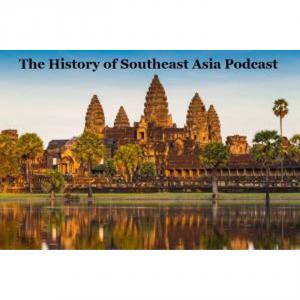 Episode 128: Komodo and Flores, or Here be Dragons, and Hobbits
July 22, 2023
Please accept my apology (again) for taking so long to finish the latest episode! I honestly tried to get it done in less than two months, but again real world concerns got in the way.
But I am not here to tell you of my troubles. I am here to announce that Episode 128 is now available! To partially compensate for your long wait, this episode is longer than normal, a full hour. Here we visit the eastern Indonesian islands of Komodo and Flores. These islands are home to the world's largest lizard, and that's not the only wonder they have. How about the bones of the smallest people who ever lived, and a volcano with three lakes that change color? Listen to this episode to find out more!
Do you think you would like to become a podcaster on Blubrry? Click here for the details on joining. Enter my promo code, HSEASIA, to let them know I sent you, and you will get the first month's hosting for free!
And here is the Podcast Hall of Fame page, to honor those who have donated already!
Visit the Patreon page to become a long-term supporter of the podcast!
---
Download Episode