Horse Geeks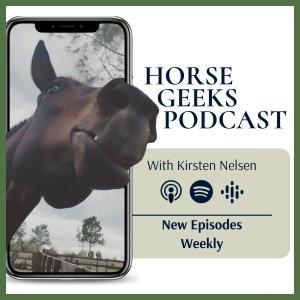 Horse Geeks Episode 22: Life Lessons with Horses
October 03, 2022
The Horse Geeks Podcast – Where we look at horses and riding from the inside out
Topic: Professional therapist and new horse owner dealing with spouse that has significant brain injury and a horse that was not what she expected. Marci shares her story and unique perspective of finding value in unexpected ways, especially with her new horse.
Guest: Marci Drimer Jaffee
Host: Kirsten Nelsen, professional horse trainer and developer of Training for Optimal Balance
www.kirstennelsen.com
The post Horse Geeks Episode 22: Life Lessons with Horses appeared first on Kirsten Nelsen.
---
Download Episode